Thailand is a nation in Southeast Asia. It's renowned for its tropical beaches, rich royal palaces, historic ruins, and elaborate Buddhist temples. The hills wooded highlands of Thailand's northern boundary, the bountiful central plains' rice fields, the northeast's enormous plateau, and, as a result, the rugged beaches of the tiny southern peninsula all have their unique ecosystems. Thailand has been a trendy destination among travellers due to the cuisine, charges, superb hotels, affordable hostels, gorgeous islands, and, therefore, simple moving anywhere. Those factors could be responsible for Thailand's popularity, which attracted over 38 million visitors last year. 
Invigorating Culture of Thailand
There is a reason behind Thailand being called the Land of Smiles. Thailand is known for its warm and welcoming culture and grandeur hospitality. That's why it is one of the safest countries to visit. Theravada Buddhism is Thailand's predominant religion, and it continues to play a significant role within the religion and culture of the country, which is impacted by Animism and Hinduism. Islam is Thailand's second most followed religion, and next is Christianity. Its distinct culture combines substantial Indian influences, Chinese traditions, and Thai components. Chut tai is the traditional outfit of Thailand that can be worn by men, women, and children. Rice is the main food for people of Thailand. 
Ten places to visit in Thailand for a gripping experience
Bangkok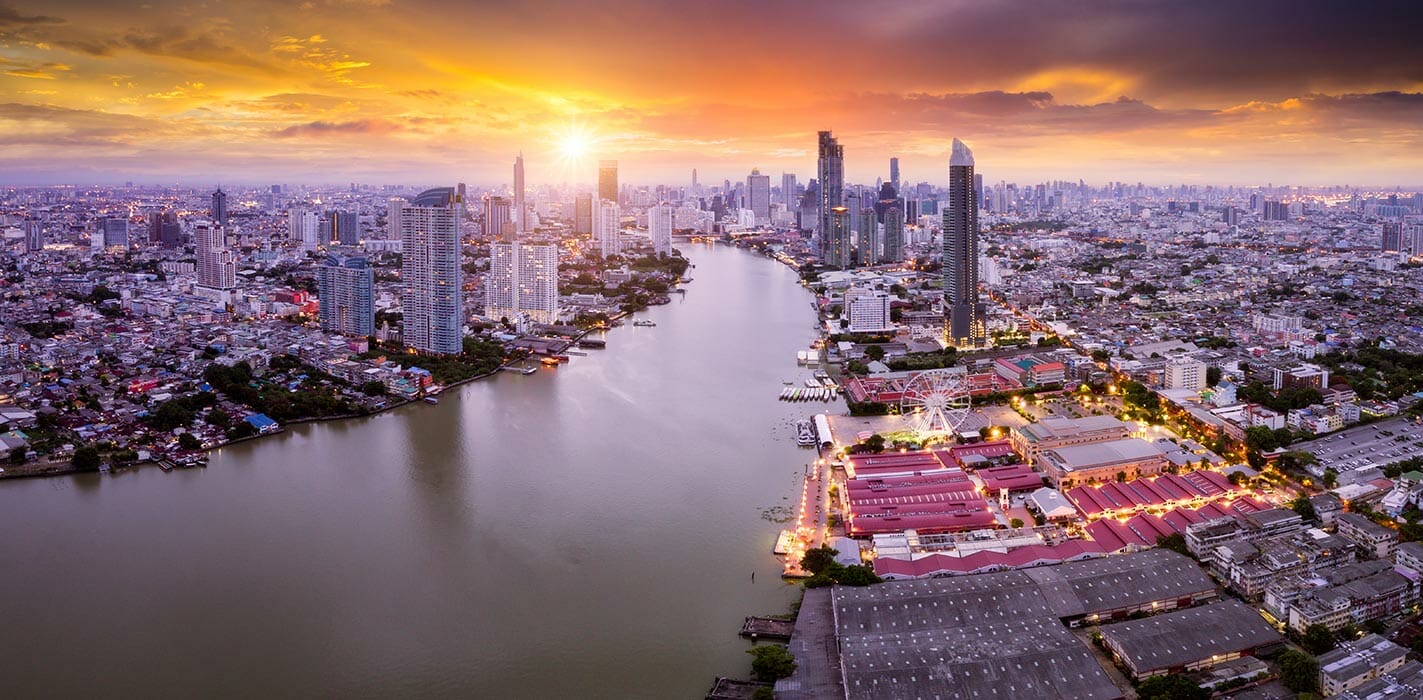 Since it is the capital city, Bangkok has been the main attraction for tourists for a long time now. A city with high-rise skyscrapers, beautiful palaces, ancient temples, bright nightclubs, busy marketplaces, and avenues lined with merchants offering gifts and tempting cuisines make up this pulsing cosmopolis.
Wat Phra Kaew and the Grand Palace
The Thai war ministry and governmental agencies are shown on the Grand Palace's walls. Even after 150 years, the monument remains Thailand's spiritual centre. Temple of Emerald Buddha or The Wat Phra Kaew, which is situated inside the grounds of the Grand Palace, is Thailand's most prominent Buddhist temple. The Emerald Buddha figure was painstakingly carved from a single block of jade and is housed at the temple. It is one of Bangkok's most well-known tourist attractions. 
Floating Market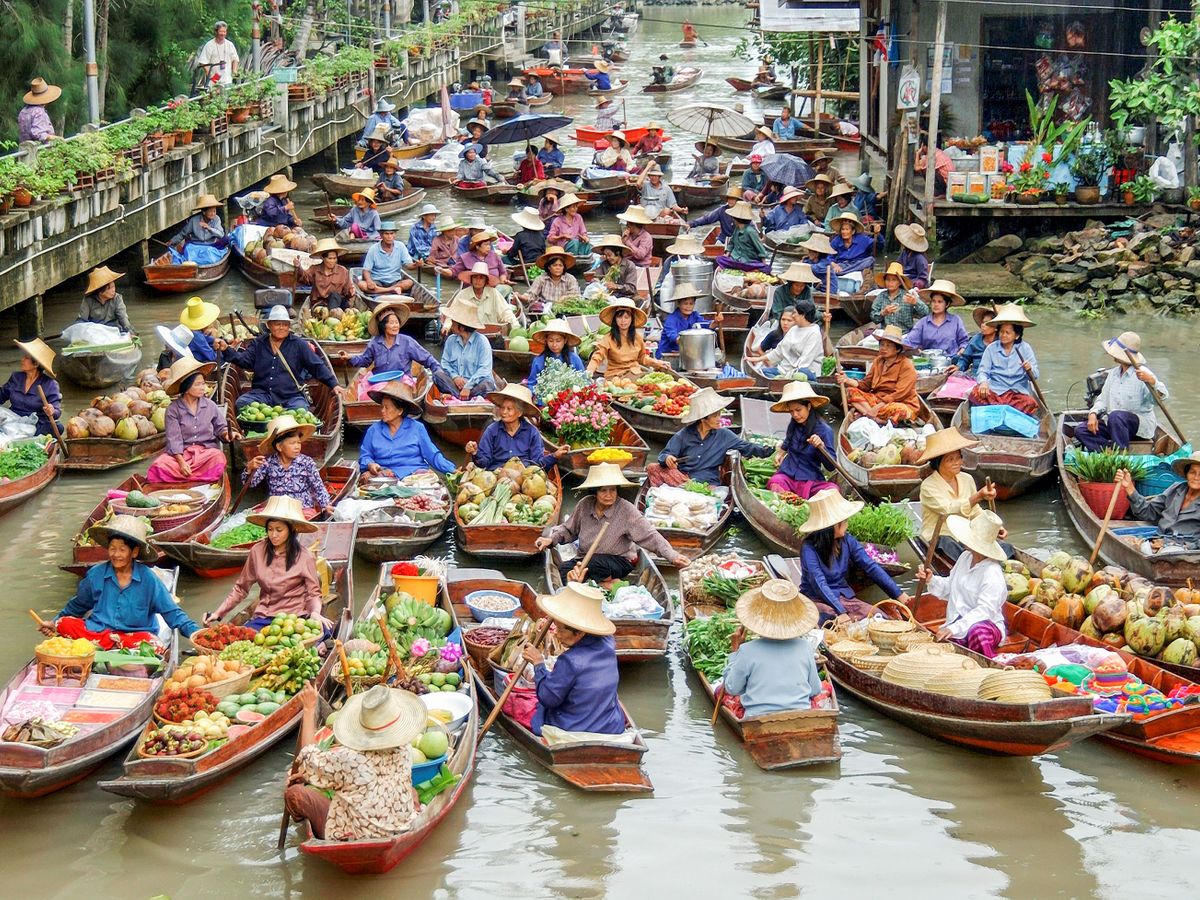 Almost every visitor to Bangkok for the first time feels compelled to see these unusual retail locations, which are accessible by traditional boats. Even though merchants nowadays are more concerned about visitors than locals, floating markets are still brimming with tropical fruits and vegetables, native cuisine, and ready-to-drink coconut juice prepared in floating kitchens located directly on the vessel.
●     Wat Pho
The Wat Pho, which houses the city's most giant reclining Buddha, is a must-see for anybody visiting Bangkok. It is Thailand's first public teaching centre and has its most incredible collection of Buddha images. 
●     Art in Paradise
Art in Paradise is a "fantasy" art museum with ten separate dynamic galleries. The galleries, also known as the Trickeye Museum, are filled with wonderfully executed paintings ranging from Ride a Flying Carpet, Stairway to Hell, and the Emperor's Coronation. 
●     Siam Park City
For numerous years, Siam Park City has been a popular tourist attraction in Bangkok. It is Thailand's largest theme park, encompassing 120 acres and featuring five zones, founded in 1980. Siam Water Park, the world's largest wave pool, is the most popular zone for visitors. 
Make your bookings on bookin.com and have the best experience. 
Places to stay/ luxury hotels in Bangkok
●     The Siam
●     So Sofitel
●     The Peninsula
Bangkok is best visited when? During November and March, the heat and humidity are at their lowest. 
2. Phuket 
The gem of the Andaman Sea is Phuket, Thailand's most oversized island. The Sarasin Bridge connects the island of Phuket to the mainland, and it is home to the capital, Phuket Town, and various beach resorts, the most renowned of which is Patong. 
●     Phuket Town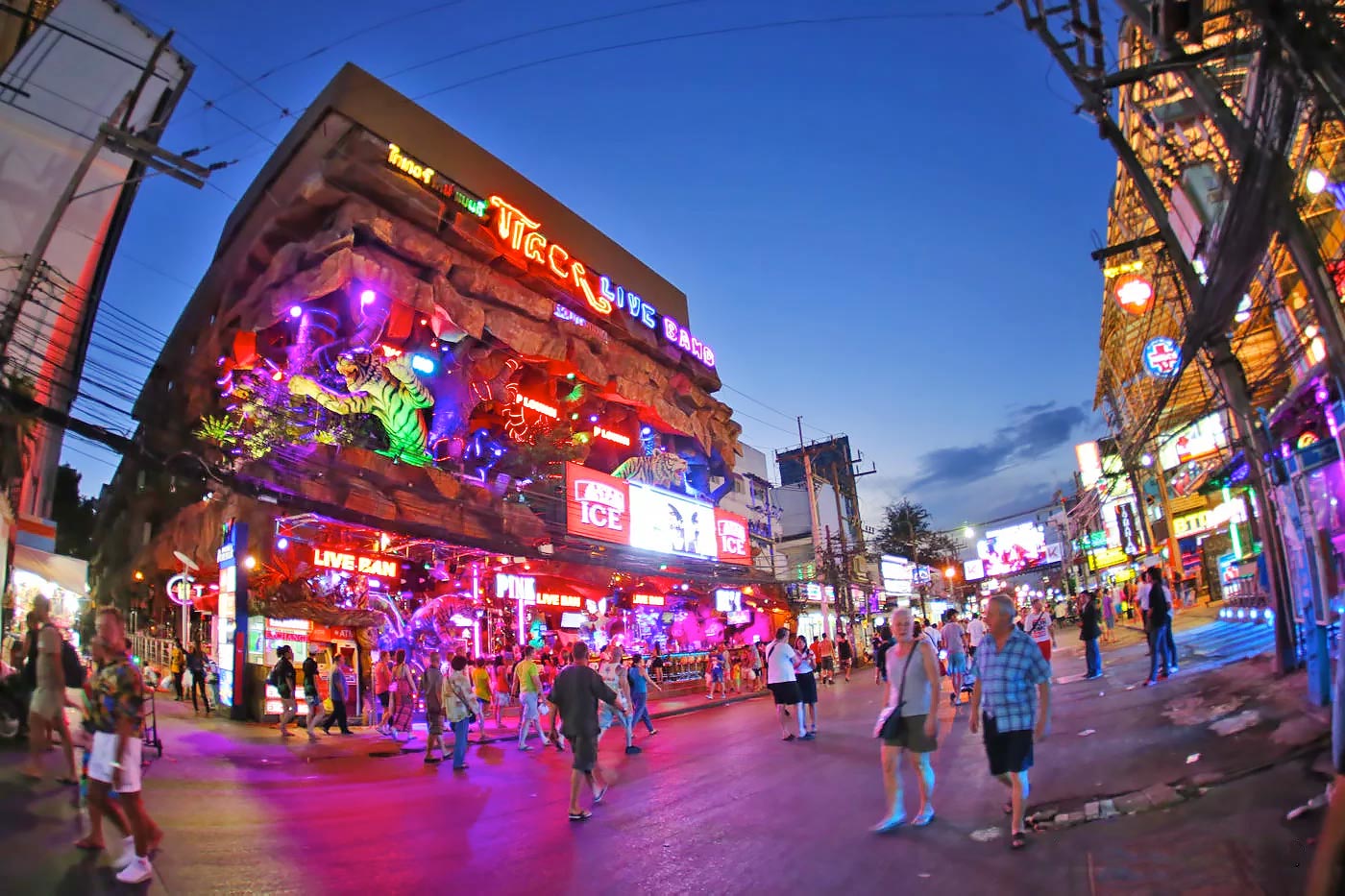 Phuket Town is located on the island's southeast coast, amid a stunning harbour. Due to its numerous hotels, restaurants, massage parlours, and other tourist attractions. 
●     Phuket Big Buddha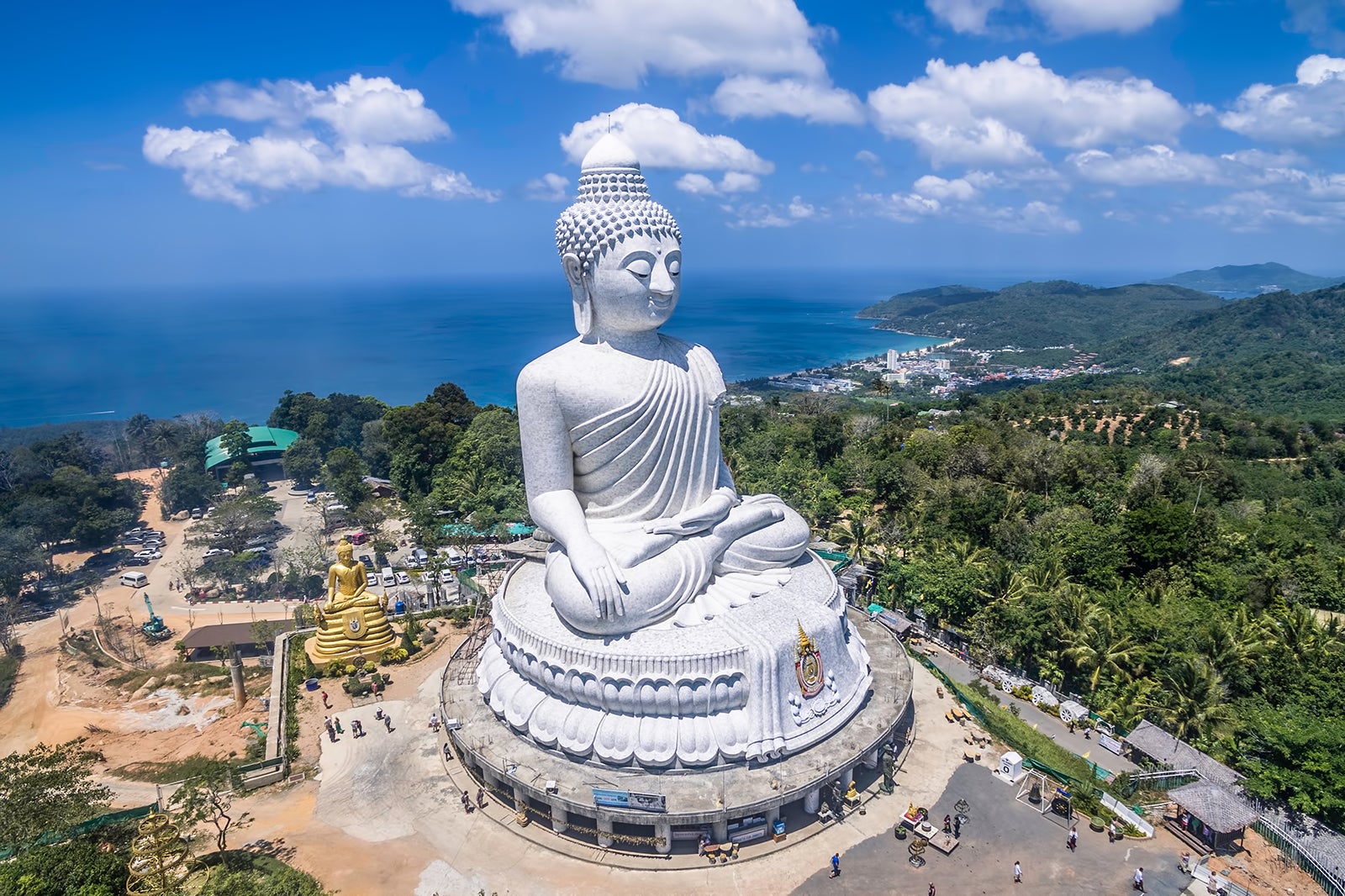 One of Phuket's most iconic views is the Big Buddha, which rests serenely above the island at the summit of the Nakkerd Hills between Kata and Chalong. You'll be treated with incredible 360-degree vistas once you reach the height where this 45-meter-high monument presides. White jade stone was used to create the statue. 
●     Kata Beach
Kata Beach is a 1.5 k.m. extend of golden sand that is one of Phuket's most popular beaches owing to its blend of natural beauty, amenities, and activities. Hundreds of people flock to the beach to enjoy the sun and swim in the water every day. This beach is appealing in many ways since it is frequently busy yet never congested. 
●     Phuket Bird Park
Phuket Bird Park, which spans 12 acres of land, is one of the most popular tourist destinations in Phuket for environment lovers and animal enthusiasts. This Park consists of birds in their natural environment, including over a hundred bird species from South America, Africa, and Asia. 
●     Fanta Sea
One of Phuket's most popular attractions is this cultural theme park. FantaSea delivers the city's most excellent nighttime entertainment, inspired by the island's rich cultural past. The state-of-the-art theatre employs cutting-edge technology and fascinating special effects to portray Thailand's breathtaking beauty in its plays. 
Worried about bookings? Visit bookings.com and get your trip sorted. 
Places to stay near me; Phuket has an enormous list of luxury hotels
●     Kata Rocks
●     Sala Phuket
●     Twinpalms Phuket
The best time to visit Phuket is between November and April. 
3. Khao Sam Roi Yot National Park 
Khao Sam Roi Yot National Park is situated to the south of Hua Hin on the shore of Prachuap Khiri Khan Province. It is Thailand's first maritime national Park.
Khao Sam Roi Yot translates to "Three Hundred Peaks Mountain" and refers to a group of limestone hills near the Gulf of Thailand. Thung Sam Roi Yot is a freshwater marsh in the northwest corner of the mountain range covering approximately 37% of the National Park, making it Thailand's most significant wetlands region.
Resorts near me; there are numerous resorts within the Park.
Try booking.com and get your bookings done quickly.
Best time to visit: between September and November 
4. Chiang Mai 
Chiang Mai is a city in northern Thailand's mountainous terrain. The picturesque mountainous topography surrounding the city is home to two tribal tribes and offers many excellent natural features. Chiang Mai is known for its stunning old temples, but there is much more to see and do in the city. 
● Wat Phra Doi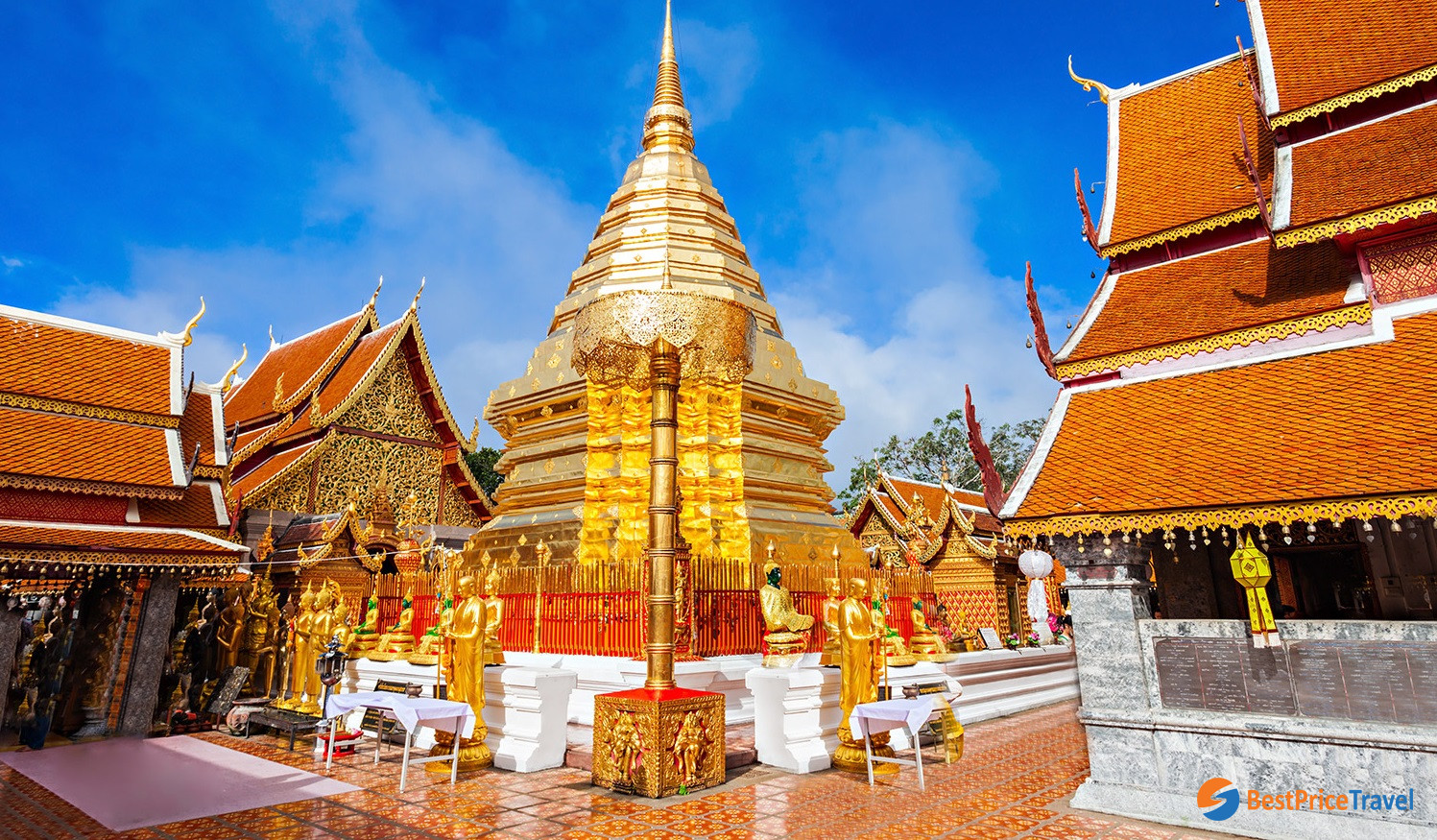 In Chiang Mai, this mountaintop temple is a must-see. The principal temple of Wat Doi Suthep has a venerated sitting Buddha and is one of the city's most prominent tourist attractions. 
● Doi Inthanon
This is Thailand's tallest mountain, and the National Park that surrounds it has many of the natural treasures that made the country so appealing in the first place. You may go trekking and ascend the mountain or take a more leisurely tour of the Park. 
● Tribal museum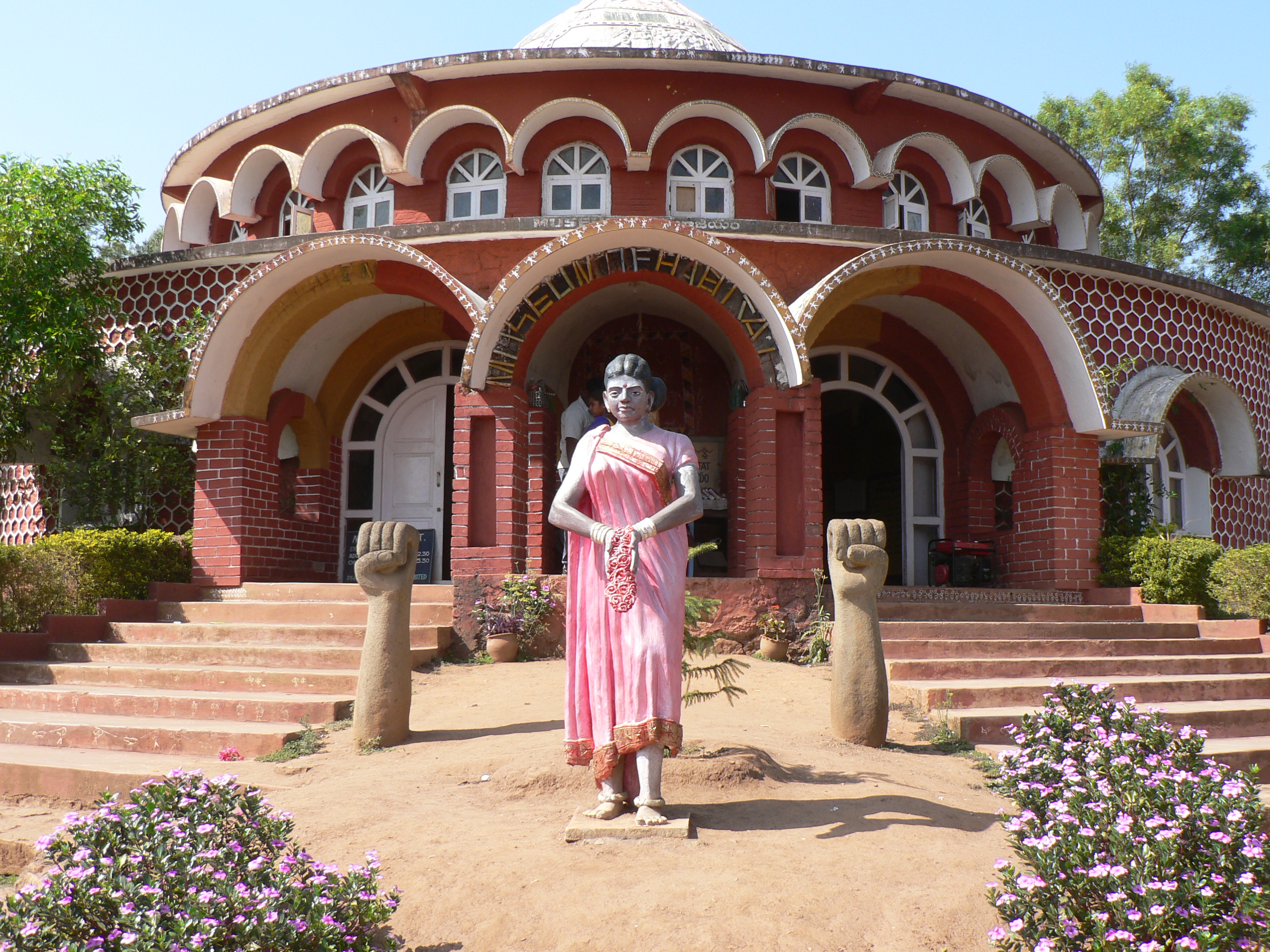 This is a great place to learn about Thailand's hill tribes before trekking or visiting a tribal hamlet. Several mountain tribes, notably the Karen and Hmong, live in northern Thailand (the two largest)
Best time to visit: October to April
5. Phi Phi Islands
The Phi Phi Islands are a group of islands off the coast of Thailand, in the middle of the big island of Phuket and the Straits of Malacca. Even on the smallest skerries in the archipelago, there are many things to do in Phi Phi. Beautiful beaches and quiet bays surround the bigger of the Phi Phi islands. Striking limestone cliffs, white dunes, and waving palms rise above the azure oceans. Colorful coral reefs and vivid aquatic life may be found beneath the surface. On Phi Phi, there are virtually few artificial attractions. 
Best time to visit: November to April 
6. Ayutthaya 
It is one of the cities in Thailand which has excellent historical relevance. You can view stunning ruins, ride an elephant, and relax in a tranquil setting. It is feasible to visit Ayutthaya on a day trip from Bangkok. After Sukhothai, the city became Thailand's second capital. The remnants of the old town have been turned into a park that included Palaces, Buddhist temples, monasteries, and statues may all be found at the Ayutthaya Historical Park. If you are interested in history, Ayutthaya is the place for you. 
● Wat Chaiwatthanaram
Wat Chaiwatthanaram was changed from a plundered ruin into one of the most famous sights in the Ayutthaya Historical Park, thanks to restoration operations in 1987. This sprawling structure on the west shore of the Chao Phraya River is one of Ayutthaya's most spectacular temples, providing apprehension into Buddhism's impact on Thai society. 
●     Wat Ratchaburana
Wat Ratchaburana was erected to remember King Boromracha II's elder brothers Ay and Yi. They were murdered in a fight over accession to the kingdom. The wizard's columns and walls, as well as several destroyed chedis, still survive. The huge prang is remarkably well preserved, with beautifully detailed stucco depicting nagas supporting garudas. 
●     Wat Yai Chai Mongkol
Wat Yai Chai Mongkol (or Mongkhon) is situated on the eastern periphery of Ayutthaya. It has a massive chedi from a square-shaped foundation flanked by four lesser chedis. The enormous reclining Buddha besides the entryway is one of its most noteworthy features. 
●     Chao Sam Phraya National Museum
King Bhumibol Adulyadej created the Chao Sam Phraya National Museum in 1961. It features an assorted collection of sculps and artefacts from Thailand's early history, including numerous magnificent utensils, golden Buddha statues, gold jewellery, and exquisite teak friezes. 
Best time to visit: November to January 
7. Krabi 
Krabi is a province on southern Thailand's west coast with jagged, steep limestone cliffs, extensive mangrove forests, and over a hundred offshore islands. Krabi is distinguished for its gorgeous beaches and islands, as well as its lovely environment. It also has some of the most exquisite coral reef views globally, making it an excellent venue for coral diving. A few of the popular activities available in Krabi are sea kayaking, island hopping, snorkelling, rock climbing, and jungle hiking. 
Best time to visit: November to March 
Visit booking.com and go tension-free about your bookings. 
8. Kanchanaburi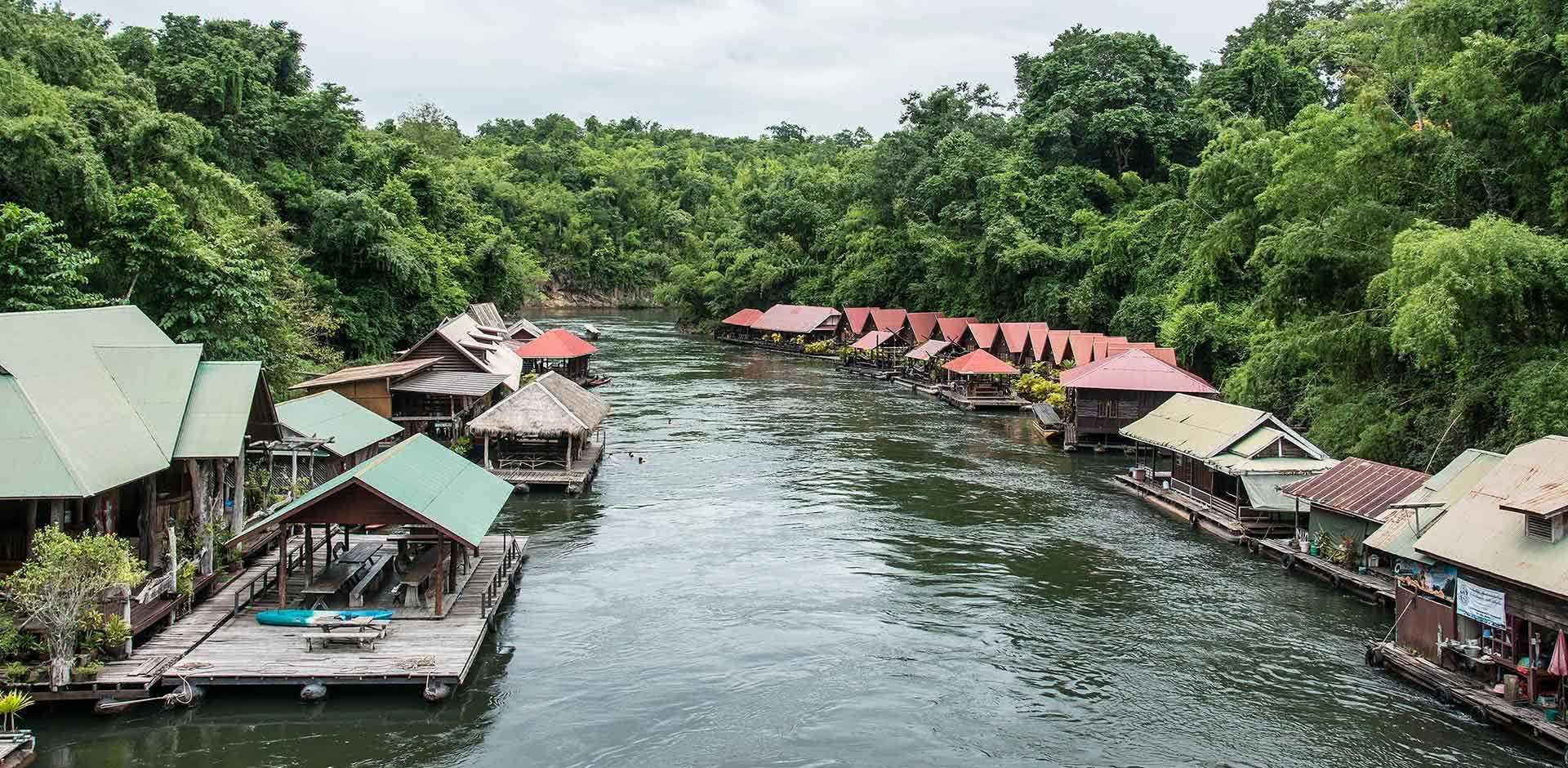 Kanchanaburi is a province in western Thailand with a rich culture and intriguing history. This, along with the fact that it is easily accessible from Bangkok, makes it one of Thailand's most exciting places to visit. The Bridge on the River Kwai, a controversial construction erected by prisoners of war to support the Thai-Burmese railway during WWII, made the city famous in the mid-20th century. Nature enthusiasts will have lots to do as well.
Best time to visit: November to February 
9. Phanom Rung 
The Hindu Khmer Empire Temple complex of Phanom Rung, or Prasat Hin Phanom Rung, is located on the lip of an extinct volcano at the height of 402 meters. It's in Thailand's Isan area, in the province of Buriram. The mountain Kailasa is symbolized by Phanom Hill and the sanctuary on top. Between the 10th and 13th centuries A.D., Phanom Rung was constructed. The picturesque riverbank region is ideal for a relaxing stroll, although the music from karaoke bars and discos may make it very noisy late at night. 
Best time to visit: November to May 
10. Railey Beach 
Railay, also referred to as Rai Leh, is a small peninsula in Thailand located between Krabi and Ao Nang. Thanks to towering limestone cliffs that shut off mainland access, it is only navigable by boat. These cliffs are famous with rock climbers from all over the world, but the region is also known for its stunning beaches and peaceful ambience. Phranang is one of the world's most beautiful beaches. Railay has no roads and just walkways. There are no buses or vehicles, only longtail boats. While being connected to the mainland, the beautiful Phra Nang Peninsular is virtually blocked off from the rest of Krabi by limestone headlands and steep jungle valleys; the only way to get there is by boat. 
Best time to visit: November to March